When hunting at our private ranch lease, we stay at a beautiful western lodge!
On our private ranch hunt, we stay at a first class western guest ranch, featuring a hand-hewn log lodge. The guest ranch borders the ranch we hunt.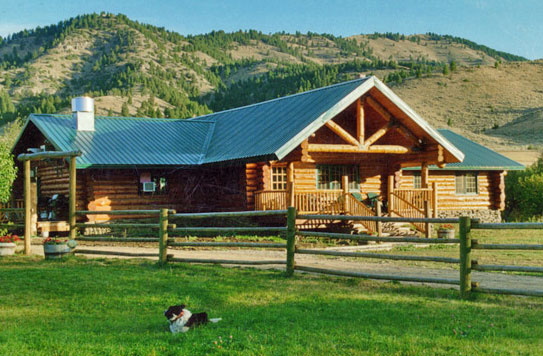 In the evening, we relax in leather sofas in front of the massive rock fireplace.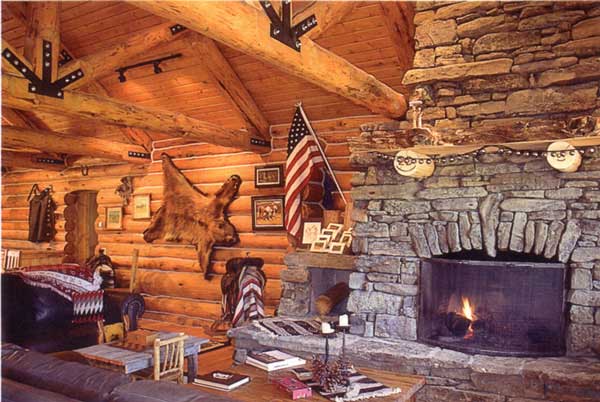 We enjoy excellent home-style meals and good conversation around the dining table. Breakfast and dinner are served at the ranch. We eat sack lunches in the field while hunting.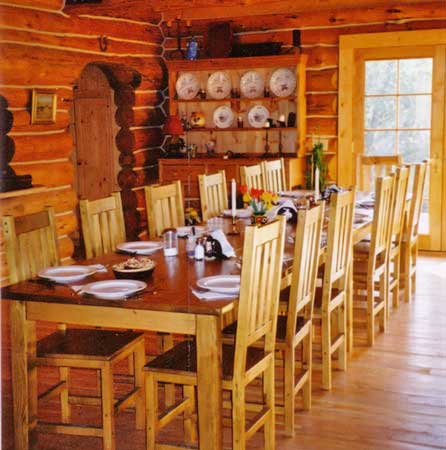 There's nothing like a comfortable bed after a hard day of hunting! Don't show your wife this picture or she may demand to come along!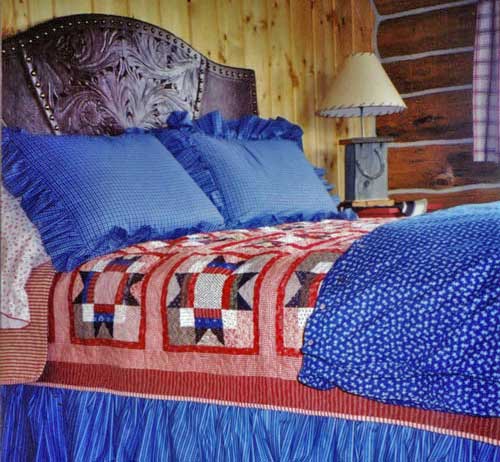 Click here to return to our hunting page.