Hunters on our Lee Metcalf Wilderness hunts stay in two modern, comfortable cabins at our ranch on the east side of the Madison Valley. That's the Lee Metcalf Wilderness in the background. We ride on horseback into the Wilderness each morning from one of several trailheads.
The Jack Creek cabin accommodates 6.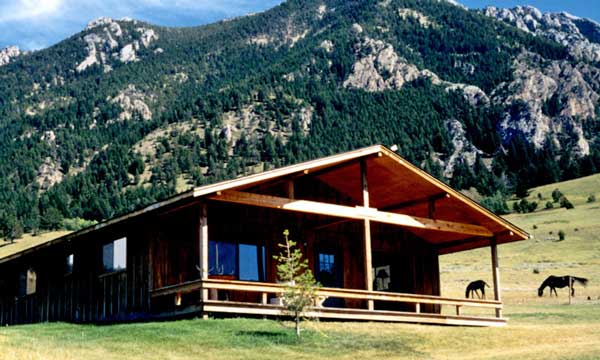 The Cedar Creek cabin accommodates 4 and is often used by our guides.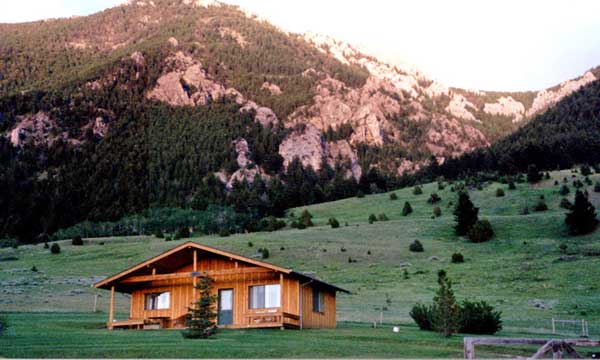 We enjoy excellent meals in the main lodge. Home-style breakfast and dinner are served at the ranch. We eat sack lunches in the field while hunting.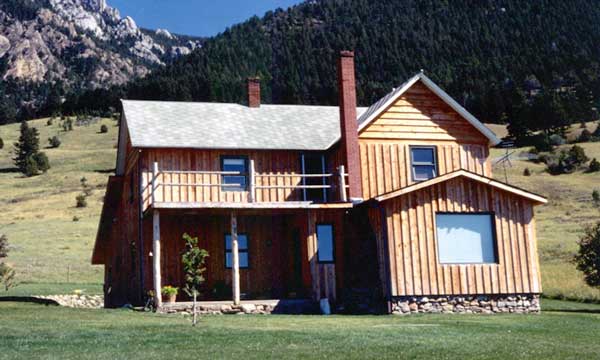 The view from the cabins at the end of the day can be breathtaking!
Click here to return to our hunting page.